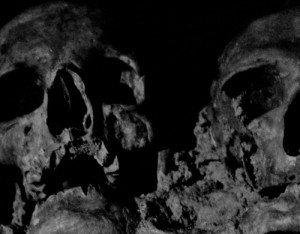 "Me gustaría acostarme en una cama suave, fragante de rosas... "Ten cuidado con las espinas", me dicen. "¿Y qué me importa? Dado que las espinas no faltan en la vida, prefiero las de las rosas que dan alegría con el dolor".
Hoy martes, 22 de mayo del 2012 a las 3:00am colocamos un artefacto explosivo el cual contenía 3 cartuchos de dinamita en la fuente de energía eléctrica de una de las principales vertebras del sistema capitalista: la industria embotelladora de "Coca-Cola" ubicada en la Av. Juan Tanca Marengo Km 4.5 en la ciudad de Guayaquil.
Ya lo escuchamos y lo leímos, resonaba cada vez más en nuestra cabezas aquella frase, y en esta oportunidad como en las futuras, ni imaginamos, ni queremos, ni podemos quedarnos paralizados; Esta vez erguida, altiva y dignamente súmanos furibundamente nuestro grito al unísono de lxs espíritus indomables: "NINGUN GUERRERO ESTA SOLO".
Que ningún guerrero está solo, que la solidaridad entre ácratas es más que palabra escrita, que la memoria no se pierda jamás!, nosotrxs vamos por el sentido mismo que esas palabras calan en nosotrxs, porque es la voz de nuestros hermanxs la que nos llama, es la sangre que proclama ser liberada, la que grita feroz y salvajemente venganza, y nuevamente no podemos ni queremos ser sordos ante aquella voz.
Desde el 2009, el 22 de mayo nunca será un día normal, no puede ser un día normal para quienes se declaran en guerra permanente al sistema, jamás será un día normal para quienes sienten cercanx al que plasmo su vida con el ataque mismo, a la indómita contradicción: a MAURICIO MORALES DUARTE, el Punki Mauri; el cual -como cada uno de lxs que ahondamos en los ataques al poder- conocía el destino que aquí se tiene latente, aquí solo hay dos certeros caminos: "LA MUERTE O LA CARCEL". Y lo asumió como tal, como lo inevitable, sin bajar la mirada, sin dudar, sin echar suertes. De la misma manera en que nosotrxs llevamos el alma entera tatuada en nuestros principios.
Bello y voraz es el camino de esta guerra, bello y voraz en todas sus ramas y en todas sus tácticas, inaccesible a los blandos de espíritu e ideas. Para ellxs solo queda la "critica de elite", el razonamiento universitario, la no-vida de ciudadano, el trabajo con el enemigo.
Habrán ciertxs individuxs o células que a viva voz proclamaran: "nosotrxs no necesitamos fechas", "nosotrxs somos la negación del sentido" o etc. Pues que más da, independiente de cómo crea cada célula o individux, nosotrxs no dejaremos tranquilos este y otros días donde han caído nuestrxs hermanxs, donde la pólvora, la dinamita, el anfo, los libros y las balas no nos bastan, porque ellxs son parte de nosotrxs y porque a la vez todxs somos parte de un legado de indomables e implacables espíritus que se enfrentaron de una manera decisiva a la autoridad.
En esta ocasión también queremos saludar a lxs compas de las CCF, a Eat y Billy, a Rami Syrianos, al compa Tortuga y lxs compas en chile, a las células que no dan tregua en Chile, Grecia, Bolivia, Perú e Italia, a lxs presxs en todxs los lugares y a lxs que han pasado a la clandestinidad, fuerza para todxs uds!
Punki Mauri tu deseo de libertad una bomba que contagia!
Caminamos en la noche
con un sol en nuestra mente
y con dos grandes estrellas de oro
a nuestros ojos ardientes
Núcleo de Individualidades Iconoclastas Bruno Fillipi
Muy altivos miembros de la FAI-FRI
* * * * *
Guayaquil, Ecuador - Núcleo de Individualidades Iconoclastas Bruno Fillipi FAI/FRI attacca una fabbrica imbottigliatrice della Coca-Cola
"Mi piacerebbe sdraiarmi su un dolce letto, con la fragranza delle rose... 'Stai attento alle spine', mi dicono. 'Che m'importa? Visto che le spine non mancano nella vita, preferisco quelle delle rose che ci danno la gioia con il dolore'".
Oggi, martedì, 22 maggio 2012, alle 3 di mattina abbiamo collocato un ordigno esplosivo, composto da tre cartucce di dinamite, alla fonte di energia elettrica di una delle principali vertebre del sistema capitalista: l'industria imbottigliatrice della "Coca-Cola" sita in avenida Juan Tanca Marengo Km 4.5, nella città di Guayaquil (Ecuador).
L'abbiamo già ascoltata e letta, risuonava sempre più forte nelle nostre teste quella frase, ed in questa occasione come nelle future non immaginiamo, non vogliamo, non possiamo restare paralizzati. Stavolta, erti, alteri e degni abbiamo associato in maniera furibonda il nostro grido all'unisono degli spiriti indomabili: "NESSUN GUERRIERO E' SOLO".
Che nessun guerriero sia solo, che la solidarietà tra anarchici sia più d'una parola scritta, che la memoria non si perda. Giammai! Noi proseguiamo seguendo il significato di queste parole che sono entrate in noi stessi, perché è la voce dei nostri fratelli quella che ci chiama, è il sangue che chiede di esser liberato, che chiede a gran voce, ferocemente e selvaggiamente, vendetta e di nuovo noi non possiamo esser sordi di fronte a questa voce.
Dal 2009, il 22 maggio non sarà mai più una giornata normale, non può esserlo per noi che ci siamo dichiarati in guerra permanente contro il sistema. Non sarà mai più una giornata normale per noi che ci sentiamo vicini a ciò che ha plasmato la sua vita con lo stesso attacco, dinanzi all'indomita contraddizione: MAURICIO MORALES DUARTE, il Punki Mauri -come ciascuno di noi che ci caliamo negli attacchi contro il potere- conosceva il destino, latente per tutti noi, ovvero che ci sono solo due cammini certi: "LA MORTE O IL CARCERE". E l'ha accettato, come un qualcosa di inevitabile, senza chinare lo sguardo, senza esitare, senza tentennamenti. Allo stesso modo in cui noi abbiamo l'anima tatuata dei nostri principi.
Bello e vorace è il cammino di questa guerra, bello e vorace in tutte le sue diramazioni ed in tutte le sue tattiche, inaccessibile ai mollaccioni dello spirito e delle idee. Per costoro c'è solo posto per la "critica d'élite", il ragionamento universitario, la non-vita del cittadino, il lavoro con il nemico.
Ci saranno degli individui o delle cellule che proclameranno: "noi non abbiamo bisogno di date", ecc. Ma cosa importa, indipendentemente da quel che crede ciascuna cellula o individuo, noi non lasceremo tranquilli questo e gli altri giorni in cui sono caduti i nostri fratelli, giorni in cui non bastano la polvere nera, la dinamite, l'anfo, i libri e le pallottole, perché quei compagni sono una parte di noi e perché al contempo siamo tutti parte di un insieme di indomabili ed implacabili spiriti che si scontrano in maniera decisiva con l'autorità.
In questa occasione vogliamo anche salutare i compagni dellaCCF,Eat e Billy, Rami Syrianos, il compagno Tortuga e i compagni in Cile, le cellule che non danno tregua in Cile, Grecia, Bolivia, Perù e Italia, i prigionieri di ogni luogo e quelli che son passati alla clandestinità, forza a tutti voi!
Punki Mauri il tuo desiderio di libertà è una bomba che contagia!
Camminiamo nella notte
con un sole nella nostra mente
e con due grandi stelle d'oro
ai nostri occhi ardenti
Núcleo de Individualidades Iconoclastas Bruno Fillipi
Muy altivos miembros de la FAI-FRI
(molto orgogliosi membri della FAI-FRI)
http://culmine.noblogs.org/2012/05/22/guayaquil-ecuador-nucleo-de-individualidades-iconoclastas-bruno-fillipi-faifri-ataca-la-industria-emotelladora-de-coca-cola/#more-15502
Ecuador: Bruno Fillipi Cell of Iconoclastic Individuals of FAI/IRF attacks Coca Cola bottling industry
from culmine, transl waronsociety:
I'd like to lay down in a soft bed, fragranced with roses…
"Watch out for thorns," they tell me.
And what do I care? Given that thorns are not lacking in life,
I prefer those of roses that give so much joy along with the pain.
Today, Tuesday May 22nd 2012, at 3:00 AM we placed an explosive device which contained 3 sticks of dynamite in the electric energy source of one of the primary vertebrae of the capitalist system: the bottling industry of "Coca-Cola" located on Av. Juan Tanca Marengo Km 4.5 in the city of Guayaquil.
We have heard it and read it, that phrase resonating every time greater in our heads, and in this opportunity as in the future ones, we neither image nor want nor could remain paralyzed: This time upright, proud and dignified we furiously add our cry to the unison of the indomitable spirits: "NO WARRIOR IS ALONE."
That no warrior is alone, that solidarity between anarchists is more than a written word, that memory is never lost!, we go due to the same sense that those words draw out in us, because it is the voice of our brothers and sisters who call to us, it is the blood that demands to be liberated, that ferociously shouts and wildly revenges, and again we cannot nor want to be deaf to that voice.
Since 2009, May 22 will never be a normal day, it cannot be a normal day for those who declare themselves in permanent war on the system, it will never be a normal day for those who feel close to one who gave expression to his life with the same attack, to the indomitable contradiction: to MAURICIO MORALES DUARTE, Punki Mauri; who — like each one of those who delve into the attacks against power — knew the fate that is latent in this, here there are only two certain ways: "DEATH OR PRISON." And he took it on as such, as the inevitable, without lowering the gaze, without doubt, without casting lots. In the same way that we carry the whole soul tattooed in our principles.
Beautiful and voracious is the way of this war, beautiful and voracious in all its branches and in all its tactics, inaccessible to the bland in spirit and idea. For them only remains the "elite critique," the university reasoning, the non-life of citizenry, the work with the enemy.
There are certain individuals or cells who loudly proclaim: "we do not need dates," "we are the negation of sense" or etc. Well who cares, regardless of whether one believes each cell or individual, we do not remain calm on this and other days when our brothers and sisters have fallen, when the powder, the dynamite, the anfo, the books and bullets do not suffice us, because they are part of us and because at the time we are all part of a legacy of indomitable and implacable spirits who decisively confront authority.
On this occasion we also want to greet the compas of the CCF; Eat and Billy; Rami Syrianos; compa Tortuga and the compas in Chile; the cells that don't give up in Chile, Greece, Bolivia, Peru and Italy; the prisoners everywhere and those who have gone into clandestinity, strength for all of you!
Punki Mauri, your desire for freedom is a bomb that is contagious!
We walk in the night
with a sun in our minds
and with two great stars of gold
at our burning eyes
Bruno Fillipi Cell of Iconoclastic Individuals
Very proud members of the FAI-FRI
http://waronsociety.noblogs.org/?p=4785#more-4785