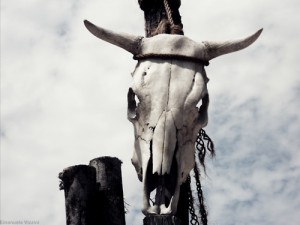 "¿Claudicar? Ni siquiera cuando-al final del camino-sin ninguna salida de salvación, me encuentre delante de la muralla de la muerte"…
Severino Di Giovanni.
Reivindicamos la quema de un cajero automático del Banco Unión en la (humeante) zona de Miraflores, mediante la colocación de un dispositivo incendiario mas dos litro de gasolina, que dejo inutilizado el recinto y la colocación de un artefacto explosivo/incendiario, en la Oficina Central del Régimen Penitenciario (carcelerxs), compuesto por 3 bombonas de gas butano/propano más un litro de gasolina, produciendo un incendio y daños en el frontis de la institución.
Entendemos que en esta guerra la memoria activa y combativa es parte medular en el ataque y en el fortalecimiento de nuestras ideas.
Miles de días se han sucedido desde que el compañero Mauricio Morales no nos acompaña "físicamente" en la lucha. Miles de días para el contar de un tiempo que generalmente va al ritmo del capital. Pero, en la guerra que libramos no ha habido un momento en que en cada risa o lagrima, en cada acción, el recuerdo vivo del Mauri no esté presente. Más ahora, En ésta noche de acción, las noctilucas brillan con mayor pasión y potencial destructivo acompañadas del espíritu y la convicción incandescente de lxs guerrerxs que día a día acompañan nuestros pasos.
En esta madrugada no sólo nuestras manos "dieron mecha" al fuego vindicador. Miles de manos acompañaron este acto, lxs compañerxs anarquistas Zoe, Lambros Foundas, Alexandros Grigoropoulos, Mauri y miles de anónimxs que en este territorio y en todas partes del mundo se mantuvieron de pie y nunca de rodillas en la confrontación de la autoridad hasta el último aliento.
Honor al compañero Mauricio Morales Duarte.
Unas Noctilucas Descarriadas.
FAI/FRI
* * * * *
La Paz, Bolivia – Unas Noctilucas Descarriadas FAI/FRI rivendicano attacchi esplosivo/incendiari
"Claudicare? Nemmeno quando -alla fine del cammino- senza alcuna via d'uscita, mi troverò davanti al plotone d'esecuzione"…
Severino Di Giovanni
Rivendichiamo l'incendio di un bancomat del Banco Unión nella (fumosa) zona di Miraflores, attraverso la collocazione di un ordigno incendiario e due litri di benzina, che ha provocato la distruzione dell'area e la collocazione di un ordigno esplosivo/incendiario presso la Oficina Central del Régimen Penitenciario (carcerieri), composto da 3 bombole di gas butano/propano oltre ad un litro di benzina, che ha causato un incendio e dei danni sulla facciata dell'istituzione.
Sappiamo che in questa guerra la memoria, attiva e combattiva, è il midollo dell'attacco e del rafforzamento delle nostre idee.
Migliaia di giorni si sono succeduti da quando il compagno Mauricio Morales non ci accompagna più "fisicamente" nella lotta. Migliaia di giorni scanditi da un tempo che generalmente va al ritmo del capitale. Ma, nella guerra che abbiamo scatenato non c'è stato un istante in cui in ogni sorriso, in ogni lacrima, in ogni azione non sia stato presente il vivo ricordo del Mauri. A maggior ragione adesso in cui brillano le noctiluche con maggior passione e potenziale distruttivo, accompagnate dallo spirito e dall'incandescente convincimento dei guerrieri che giorno per giorno accompagnano i nostri passi.
In questa notte non sono state solo le nostre mani a "appiccare" il fuoco vendicatore. Migliaia di mani ci hanno accompagnato in quest'azione, i compagni anarchici Zoe, Lambros Foundas, Alexandros Grigoropoulos, Mauri e migliaia di anonimi che in questo territorio e in tutte le parti del mondo sono rimasti in piedi e mai in ginocchio nello scontro con l'autorità fino all'ultimo sospiro.
Onore al compagno Mauricio Morales Duarte.
Unas Noctilucas Descarriadas.
FAI/FRI
Bolivia: Wayward Noctilucae of the FAI/IRF claim explosive and incendiary attacks
from culmine, transl waronsociety:
"Give in? Not even when — at the end of the road — without any way out for salvation,
I find myself up against the wall of death…"
Severino Di Giovanni.
We claim responsibility for the arson of an ATM of the Banco Union in the (smoky) area of Miraflores, by means of the placement of an incendiary device plus two liters of gasoline, which left the room unusable, and the placement of an explosive/incendiary device in the Central Office of Penitentiary Regime (prison guards) made of 3 butane/propane gas canisters plus a liter of gasoline, producing a fire and damages in the front of the institution.
We understand that in this war, active and combative memory is a core part in the attack and in the strengthening of our ideas.
Thousands of days have passed during which the compañero Mauricio Morales has not accompanied us "physically" in the struggle. Thousands of days by the count of a time that usually goes at the rhythm of capital. But, in the war that we wage there has not been a moment in which in each laugh or tear, in each action, the living memory of Mauri is not present. More so now in this night of action, the noctilucae* shine with more passion and destructive potential accompanied by the spirit and incandescent conviction of the warriors who day by day accompany our steps.
On this morning not only our hands "gave fuse" to the vindictive fire. Thousands of hands accompanied this act, the anarchist compañerxs Zoe, Lambros Foundas, Alexandros Grigoropoulos, Mauri and anonymous thousands who in this territory and in other parts of the world stood up and never knelt in the confrontation with authority until the final breath.
Honor to the comrade Mauricio Morales Duarte.
Some Wayward Noctilucae.
Informal Anarchist Federation / International Revolutionary Front
______________________
* noctilucae are organisms that glow in the night, especially bioluminescent or phosphorescent marine organisms. In previous communiques from this group we had mistranslated their name as "Some Wayward Nocturnals." – transl.