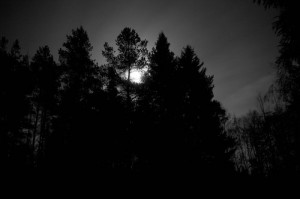 From informa-azione.info
Translation act for freedom now/B.pd
We receive and transmit:
Alessandro and Sergio decided to attend the open doors trial regarding operation 'Shadow', whose public prosecutor, Manuela Comodi, is the same as in the operation 'Ardire'.
People who were there in solidarity could greet the comrades and exchange a few words with them.
The two could stay together in the same cell for more than half an hour until Ms Comodi arrived and, much to her annoyance, pointed out that the comrades should not meet each other because they are defendants in another trial (the Ardire one).
The comrades seemed in good shape, excited by the presence of friends and comrades.
The hearing lasted less than an hour (because the public prosecutor turned out 45 minutes late) and was postponed at 25th September.
Later on, at 11pm, the hearing [riesame] for Alessandro, Stefano and Elisa regarding operation Ardire was held. Unfortunately its result was negative as had been for Sergio, Katia and Peppe.
Awaiting further updates
Aracnide@autistici.org
Alessandro Settepani y Sergio Maria Stefani, ambos en prisión preventiva por la "Operación Osadía", se presentaron este 13 de julio ante el tribunal de Perugia, para asistir al juicio de puertas abiertas en su contra sobre la "Operación Shadow". La "Operación Shadow" fue una caza más de anarquistas en Italia, llevada a cabo en 2009, por la misma fiscal que se encarga hoy de la reciente "Operación Osadía", la notoria Manuela Comodi (algunos enlaces en italiano sobre dicha operación 1, 2).Lxs solidarixs presentes en el tribunal pudieron saludar e intercambiar algunas palabras con los dos compas, que pudieron estar juntos en la misma celda durante más de media hora, hasta que llegó la Comodi, que observó con desaprobación que existe una prohibición de comunicación en vigor, dado que son coacusados en otro proceso (el denominado Ardire).
Los hemos encontrado en bastante buena forma y emocionados por la presencia de amigxs y compas.
La vista duró poco menos de una hora (teniendo en cuenta que la fiscal se presentó con 45 minutos de retraso) y terminó con un aplazamiento para el 25 de septiembre.
Justo después, desde las 11:00, tuvo lugar el estudio del recurso contra el auto de prisión de Alessandro, Stefano y Elisa, que desafortunadamente, junto al de Sergio, Katia y Peppe (el 10 de julio) y el de Paola e Giulia (el 29 de junio), resultó negativo.
A la espera de más actualizaciones.
Aracnide[arroba]autisti[punto]org
http://es.contrainfo.espiv.net/2012/07/16/italia-operacion-osadia-actualizacion-del-13-de-julio-de-2012/
Op. Ardire – Aggiornamento del 13 luglio 2012
iceviamo e diffondiamo:
Al processo a porte aperte per l'operazione "Shadow", il cui PM è sempre lo stesso dell'operazione "Ardire", Manuela Comodi, hanno deciso di assistere Alessandro e Sergio. I solidali presenti hanno potuto salutare e scambiare quattro parole con i compagni.
I due hanno potuto stare insieme nelle stessa cella per più di mezz'ora fino al momento di arrivo della Comodi la quale con disappunto ha fatto notare come fosse in vigore il divieto di incontro perchè coimputati in un altro processo (quello denominato Ardire).
Li abbiamo visti abbastanza in forma ed emozionati della presenza di amici e compagni.
L'udienza durata poco meno di un'ora (dato che il pm si è presentato con 45 minuti di ritardo) si è conclusa con il rinvio al 25 settembre.
Successivamente dalle ore 11 si è tenuto il riesame per Alessandro, Stefano ed Elisa, che purttroppo insieme a quello di Sergio, Katia e Peppe ha avuto esito negativo.
In attesa di ulteriori aggiornamenti
Aracnide@autisti.org
http://www.informa-azione.info/op_ardire_aggiornamento_del_13_luglio_2012