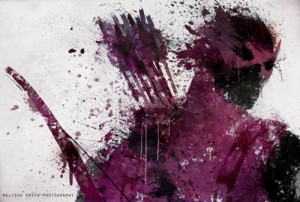 La hipótesis de la guerra preocupa a los espíritus en estos momentos, ya que evoca el horror de los campos de batalla, las ciudades incendiadas, los cadáveres esparcidos a lo largo de los caminos, los regimientos diezmados y en las ciudades más pacíficas la angustia y el hambre…

Al imaginar que la repetición de estos espectáculos es posible es común el desconcierto y la estupefacción. La guerra es bella en los cuentos de M. Ch. D´Esparbès y en las novelas del capitán Danrit, es gloriosa en los libros de historia; en la realidad es horrible en todos sus sentidos. Los más endebles, en sus pensamientos, se apresuran a proclamar su amor por la paz…
Es el clamor universal. Insurrectos, sindicalistas, libertarios honestos, burgueses radicales y nacionalistas claman a coro su inquebrantable fidelidad por la paz…
Somos pacifistas. Todo el mundo es pacifista. En el interés del progreso, de la industria, del comercio y de las artes. Porque la paz aumenta la prosperidad nacional. Y por mil otras fantásticas razones. Pues es obvio que ninguno de esos pacifistas osará decir francamente: «Yo soy enemigo de la guerra, porque amo la vida y quiero mi vida».
Es natural. En el fondo del pacifismo no hay ni voluntad ni inteligencia; sólo hay miedo e hipocresía. Los sinceros tienen miedo. Los otros, al no tener otra inquietud más que sus propios intereses, la utilizan sin escrúpulos. Esto nos permite contemplar un cuadro paradójico: mientras se mantiene el congreso de la paz, sus fundadores están construyendo los buques de guerra. Pero no nos detenemos nunca a referirnos a su proceso. Simplemente constatamos el gran número de amigos de la paz. Son una legión pidiendo que la paz se extienda en el mundo. ¡Tolerancia!, o mejor aún; ¡paz!, etcétera. Homais y Tartempion no hablan más que de eso. Y el anarquista que no se deja subyugar por las grandes palabras luego se pregunta: ¿es en realidad tan hermosa esa paz, su paz?
Disfrutamos por el momento. Podemos, así, examinarlo en el ocio, apreciarlo, saborearlo. Los Frédéric Passy, los Charles Richet, los Anatole France hemos cantado las alabanzas de modos diversos. Voilà por la teoría. ¡Por desgracia, en este mundo, teoría y práctica son dos [cosas distintas]! La paz, en la imaginación, es una bella chica rubia con la cara sonriente, un poco boba, donde se evita representar tras de sí los cuarteles, las cárceles, los hospitales y las casas de encierro que alberga.
¡Vuestra paz!
Pero este es el orden, el orden sangriento que Thiers reinstauró fusilando a los federados de la Comuna, y que Clemenceau mantiene con la valiosa contribución de los coraceros de Narbonne y los gendarmes de Draveil. La paz burguesa exige que se respeten las leyes establecidas a los que sufren hambre y opresión; y cuando transgredimos sus voluntades, ella devuelve el orden a latigazos, a golpes de espada y fusil… La paz social condena a los obreros por una palabra o por un gesto de insumisión, aprisiona a los periodistas demasiado independientes; acosa implacablemente a los indomables y a los refractarios. Bajo las balas pacifistas los proletarios han caído muchas veces. Y Ferrer. Y los nuestros, en Rusia o en Japón, muertos bajo las potencias pacifistas. Esto se denomina orden «moral» o político.
Esto se completa con la paz económica. En otros términos: respeto a la propiedad, al patrón, servilismo ante los ricos, honestidad. He aquí las fábricas donde se mata a los niños, donde se destruyen las razas por el agotamiento y las enfermedades. Aquí están los barrios pobres de las grandes ciudades, barrios de chabolas pestilentes donde reinan en perfecta armonía alcoholismo, tuberculosis y sífilis. He aquí próximo, el Palacio del Dinero, amo astuto ante el cual todo se somete. Paz económica que se traduce en prostitución, hambre, degeneramiento…
Ah, a nuestros excelentes pacifistas no les falta descaro cuando yerguen ante nuestros ojos el terrible historial de guerras. Las guerras de Napoleón costaron cinco millones de vidas humanas a Europa. Nosotros quisieramos saber:
¿Cuántas vidas son sacrificadas día a día por vuestra paz?
¿Cuántos niños son sacrificados en las fábricas de cristales y tejidos del norte?
¿Cuántos obreros mueren asesinados por las enfermedades laborales, las privaciones y la miseria?
¡Intentad hacernos el balance aproximado de felicidad, de vidas, de gozos, pacíficamente mutilados por el engranaje de las instituciones del autoritarismo capitalista!
¡Deseamos juzgar vuestra paz con conocimiento de causa!
Vuestra paz es mortífera tanto como las guerras. Es una paz de muerte. Necesita tanto de sangre y sudor como de carne humana para construir las fortunas de los Rotschild, los Bunau Varilla, los Pereire y compañía, como para constituir los imperios de los conquistadores más descabellados.
¿No está hecha, por otra parte, de pequeñas guerras hipócritas donde los cobardes se enfrentan de forma traicionera? Uno contra todos, todos contra uno: así se resume la absurda lucha entre los hombres. Contra cada individuo están entrelazadas todas las brutalidades y las fuerzas sociales. La opinión pública le vigila, maldiciente. Sus semejantes —sus concurrentes— esperan el menor de sus «equívocos» para lanzarse sobre él. Las leyes le encadenan; los mas fuertes presionan, los más débiles odian.
Guerra despiadada entre patrones y asalariados, entre comerciantes de baratijas alemanes y franceses, entre Potin y Damoy, entre los políticos rojos y sus adversarios.
Somos difamados, calumniados y acusados, en voz baja; luego interviene la Ley ciega y acaba venciendo. Mientras los vencedores se felicitan dulcemente.
La guerra, choque de ejércitos, asesinatos en masa evidentes y brutales, sin duda lo peor, pero la paz de hoy es despreciable, absurda y criminal.
Nosotros nos negamos a la guerra, porque amamos profundamente la vida. Por la misma razón no queremos más esta paz. Por un lado u otro nos encontramos siempre en presencia de la muerte ¡mientras que todas nuestras fuerzas, nuestras aspiraciones, nuestras voluntades ascienden hacia la vida!
Y es en su nombre —¡y en nombre de nuestra vida en primer lugar!—, que nosotros nos levantamos contra el reino de la hipocresía pacifista y la brutalidad bélica. Nuestras existencias serían hermosas si no se sostuviese la malvada necedad de los dominadores y los esclavos. Es entonces, a pesar de ellos, que vamos a hacer desde ahora la vida más bella. Es hacia ese objetivo fundamental que tenderán nuestros esfuerzos de rebelión; vivir según lo que pensamos, libremente, inteligentemente, fraternalmente: al menos entre nosotros, instaurar una verdadera paz que nos hará más fuertes y más dichosos.
Le Retif.
L'anarchie N°313, 6 abril 1911.
******
ENGLISH VERSION
The idea of war is on everybody's mind nowadays. People are already calling up visions of battlefield horrors, towns on fire, corpses strewn along the roads, decimated regiments and famine and fear in the peaceful cities… Just imagining that a repetition of these sights is possible bewilders and stuns the population. War is beautiful in the stories of Ch. D'Esparbès and the novels of Captaine Danrit. War is glorious in the history books. In reality it is horrible and everyone knows it. The weak and spineless, just thinking about it, are quick to declare their love for peace…
It is a universal song. Insurrectionaries, syndicalists, honest libertarians, radical bourgeois and nationalists all proclaim in unison their unflagging devotion to Peace…
They're pacifists. Everyone is a pacifist. In the interest of progress, industry, commerce and the arts. Because peace increases the prosperity of the nation. And for a thousand other reasons. For, it is understood that not one of these pacifists would dare say openly: I am an enemy of war because I love life and I value my life.
It is natural. At the heart of pacifism there is neither will nor intelligence; there is only fear and hypocrisy. The sincere are scared. The others, having nothing else in mind but their personal interests, use it without scruples. Therefore, we have to witness this paradoxical picture: while the Peace Congress is being held, the organizers are building armor.
But let's not sit around putting them on trial. Let's just mention the large number of friends of peace. They are legion who ask that there be peace in the world. Tolerance and peace! etc. Homais and Tartempion speak of nothing else. And the anarchist who is not captivated by big words wonders: Is peace — their peace — really so beautiful?
* * *
We are enjoying it at the moment, so we can examine it at leisure, appreciate it, savor it. Those like Frédéric Passy, Charles Richet and Anatole France have sung its praises to us in different ways. That's the theory for you. Alas! Down here in the real world, theory and practice are two different things. Peace, as they picture it, is a pretty blonde girl with a big smile… a little silly? They are careful not to show what is hiding behind it: Barracks, Prisons, Hospitals and Whorehouses. Their peace!
But its order, their bloody order, that Thiers reinstated by shooting the federates of the Commune and that Clemenceau supports with the precious pageant of Narbonne cuirassiers and Draveil police. The bourgeoisie peace requires that you respect the established laws for it, that you suffer hunger and oppression for it; and when you transgress their will, they bring back peace with whips, swords and rifles… The social peace condemns the workers for one word or one gesture of disobedience; it imprisons the journalists who speak too freely; it mercilessly hunts down the uncontrollable and stubborn. Under the pacifist bullets the proletariats have fallen many a time. And Ferrer. And so many of ours in Russia or Japan have died on the pacifist gallows!
That's what is called 'moral' or political order.
It is completed by the economic peace. In other words: respect for property, respect for the owner, servility before the rich, honesty. Here are the factories where they kill children, where they destroy people by overwork and sickness. Here are the poor sections of the big cities, areas that reek, where there is a perfect harmony of Alcoholism, Tuberculosis and Syphilis.
And here, right next door, is the Palace of Money, shrewd master that everything bows to. Economic peace! Translate: prostitution, famine, degeneration…
Ah, our wonderful pacifists have got balls when they show us the dreadful account of war. Napoleon (they teach us) cost Europe five million human lives. We would like to know how many lives are sacrificed everyday in their peace!
Let them tell us how many children have been killed in their glass and textile factories in the north. How many workers have been murdered by occupational illness, deprivation — misery? Let them try to show us the account of happiness, of life, of joys peacefully crushed in the institutional gears of Authoritative Capitalism!
We want to judge their peace in full knowledge!
* * *
Their peace is as murderous as war. It is a peace of death. It requires as much blood and sweat and human flesh to build the fortunes of Rothschild, Bunau Varilla, Pereire et Cie as it does to make up the empires of the most insane conquerors.
Weren't there once made little hypocritical wars in which the cowards knocked each other down like traitors? One against all — all against one: that's the summary of the stupid struggle of men against each other. All the brutalities and social forces have been united against each individual. Public opinion watches him, maliciously. His fellowmen — his competitors — lie in wait for the slightest mistake to jump on him. The laws enslave him; the strongest exploit him; the weakest hate him.
Pitiless war between employees and owners, between the German and French peddlers, between Potin and Damoy, between the red politician and his adversary.
They bad-mouth, they slander, they accuse, under their breath. Then blind Law steps in and destroys the loser. While the winners congratulate themselves with sweet and gentle words.
War, armies in collision, the undisguised, brutal mass murderer, is worse, no doubt. But the peace today is vile, absurd and criminal.
We deny war because we love life deeply. For the same reason we want no more of this peace. On both sides we find ourselves among death even though all our strength, our hopes, our will aspires toward life!
And it is in the name of this — in the name of our life first of all! — that we rebel against the rule of pacifist hypocrisy and warlike brutality. Our existence would be so beautiful if it weren't for the nefarious stupidity of the masters and slaves!
Therefore, it is in spite of them that from now on we want to make our lives beautiful. Let our revolt tend toward this: to live according to our thoughts, freely, intelligently, fraternally: among ourselves, at least, to establish a true peace that will make us stronger and happier.
L'Anarchie, No. 313, April 6, 1911
******
VERSION FRANÇAISE
L'hypothèse de la guerre préoccupe en ce moment les esprits. Déjà l'on évoque l'horreur des champs de bataille, les villages incendiés, les cadavres semés au long des routes, les régiments décimés, et dans les villes restées paisibles l'angoisse et la faim… A s'imaginer que le renouvellement de ces spectacles est possible, le vulgaire reste déconcerté et stupéfié. La guerre est belle, dans les contes de M. Ch. D'Esparbès et les romans du capitaine Danrit ; la guerre est glorieuse dans les manuels d'histoire ; en réalité elle est horrible et chacun le pressent. Les plus veules, en y songeant, se hâtent de proclamer leur amour pour la paix…
C'est l'universelle chanson. Insurrectionnels, syndicalistes, libertaires honnêtes, bourgeois radicaux et nationalistes clament en chœur leur indéfectible fidélité à la Paix…
On est pacifiste. Tout le monde est pacifiste. Dans l'intérêt du progrès, de l'industrie, du Commerce et des Arts. Parce que la paix accroît la prospérité nationale. Et pour mille autres excellentes raisons. Car il est bien entendu que pas un de ces pacifistes n'ose dire franchement :
Je suis ennemi de la guerre, parce que j'aime la vie, et tiens à ma vie.
C'est naturel. Au fond du pacifisme il n'y a ni volonté ni intelligence ; il n'y a que de la peur et de l'hypocrisie. Les sincères ont peur. Les autres, n'ayant d'autre souci que celui de leurs intérêts, le servent sans scrupule. Il nous est ainsi donné de contempler ce tableau paradoxal : tandis que se tiennent des congrès de la paix, leurs initiateurs font construire des cuirassés…
Mais ne nous attardons pas à refaire leur procès. Constatons simplement le grand nombre des amis de la paix. Ils sont légion à demander que la paix se fasse dans le monde. Tolérance, encore paix ! ect. Homais et Tartempion ne vous parlent que de cela. Et l'anarchiste que les grands mots ne subjuguent plus se demande alors :
Est-elle vraiment si belle cette paix, leur paix ?
* * *
Nous en jouissons pour le moment. Nous pouvons donc l'examiner à loisir, l'apprécier, la savourer. Les Frédéric Passy, les Charles Richet, les Anatole France nous en ont chanté les louanges sur des modes divers. Voilà pour la théorie. Hélas ! En ce bas monde, théorie et pratique font deux. La Paix, sur les images, est une belle fille blonde au visage souriant, un peu bébête ? On n'a garde de représenter derrière elle les Casernes, les Prisons, les Hôpitaux et les Maisons Closes qu'elle abrite.
Leur Paix !
Mais c'est l'ordre, l'ordre sanglant que Thiers réinstaura en fusillant les fédérés de la commune, et que Clemenceau maintint avec le concours précieux des cuirassiers de Narbonne et les gendarmes de Draveil. La Paix bourgeoise exige que l'on respecte les lois établies, que l'on subisse la faim et l'oppression ; et quand on transgresse ses volontés, elle ramène l'ordre à coups de knout, à coups de sabres et de fusils… La paix sociale fait condamner les ouvriers pour un mot ou un geste d'insoumission ; emprisonner les journalistes trop indépendants ; traquer sans répit les indociles et les réfractaires. Sous les balles pacifistes, des prolétaires sont tombés bien des fois. Et Ferrer. Et que de nôtres, en Russie ou au Japon, sont morts sur les potences pacifistes !
Cela s'appelle l'ordre « moral » ou politique.
Cela se complète par la paix économique. En d'autres termes : respect à la propriété, respect au patron, servilité devant le riche, honnêteté. Voici les usines où l'on tue des enfants, où l'on détruit des races par le surmenage et les maladies. Voici les quartiers pauvres des grandes villes, cités de puanteur où règnent en parfaite harmonie l'Alcoolisme, la Tuberculose et la Syphilis. Voici, à coté, les Palais de l'Argent, maître astucieux devant qui tout fléchit. Paix économique ! traduisez : prostitution, famine, dégénérescence…
Ah, nos excellents pacifistes ne manquent pas de toupet lorsqu'ils dressent sous nos yeux l'épouvantable bilan des guerres. Celles de Napoléon, enseignent-ils, coûta à l'Europe cinq millions de vies humaines. Nous voudrions bien savoir, nous, combien de vies sont sacrifiées tous les jours à leur paix ?
Qu'ils nous disent combien d'enfants sont tués dans les verreries et les tissages du Nord ? Combien d'ouvriers meurent assassinés par les maladies professionnelles, les privations – la misère ? Qu'ils essayent de nous dresser le bilan approximatif des bonheurs, des vies, des joies pacifiquement broyées par l'engrenage des institutions du Capitalisme Autoritaire !
Nous désirons juger leur paix en connaissance de cause !
* * *
Leur paix est meurtrière autant que les guerres. C'est une paix de mort. Il a fallu autant de sang et de sueurs, autant de chair humaine pour édifier les fortunes des Rotschild, des Bunau Varilla, des Pereire et Cie, que pour constituer les empires des conquérants les plus fous.
N'est-elle pas faite, d'ailleurs, de petites guerres hypocrites où les lâchetés se heurtent traîtreusement ?
Un contre tous – tous contre un : ainsi se résume la sourde lutte des hommes entre eux. Contre chaque individu, toutes les brutalités et les forces sociales sont liguées. L'opinion publique le surveille, médisante. Ses semblables – ses concurrents – guettent la moindre de ses maladresses pour se jeter sur lui. Les lois l'enchaînent ; les plus forts le pressurent ; les plus faibles le haïssent. Guerre impitoyable entre salariés et patrons, entre marchands de camelotes allemands et français, entre Potin et Damoy, entre le politicien rouge et son adversaire. On médit, on calomnie, on accuse, à voix basse ; puis la Loi aveugle intervient et achève le vaincu. Cependant que les vainqueurs se congratulent doucereusement.
La guerre, choc des armées, assassinat en masse évident et brutal, est pire, sans doute ; mais la paix d'aujourd'hui est ignoble, absurde et criminelle.
Nous nous refusons à la guerre, parce que nous aimons profondément la vie. Pour la même raison nous ne voulons pas non plus de cette paix. D'un coté ou de l'autre nous nous trouvons toujours en présence de la mort, alors que toutes nos forces, nos aspirations, nos volontés montent vers la vie !
Et c'est en son nom – et au nom de nos vie tout d'abord ! – que nous nous insurgeons contre le règne de l'hypocrisie pacifiste et de la brutalité guerrière. Nos existences seraient si belles n'était-ce la malfaisante sottise des dominateurs et des asservis !
C'est donc malgré eux que dès à présent nous voulons réaliser des vies belles. Que vers ce but tendent nos efforts de révoltés : vivre selon nos pensées, librement, intelligemment, fraternellement : parmi nous du moins, instaurer une paix véritable qui nous rendra plus forts et plus heureux.
Le Retif.
Extrait de L'anarchie N°313, le 6 avril 1911.
–extract from