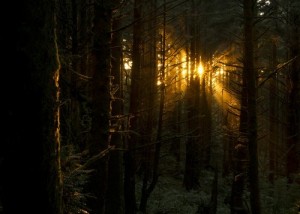 Briana Waters was sentenced on Friday, June 22,2012, to 48 months in prison.

Waters was originally convicted and sentenced to 6 years in prison after a trial (in 2008) during which she maintained her innocence. She won an appeal to the 9th Circuit in 2010 and was granted a new trial. Rather than carry through with trial, Waters accepted a plea bargain in June 2011 which required her full cooperation with the government. This included testifying against her former partner, Justin Solondz, who had recently been arrested in China and was awaiting extradition to the US, as well as (as her sentencing memorandum pointed out) "others who are still fugitives." Since Waters was in prison for about 3 years before winning her appeal and getting released, she will likely be in less than a year (and then will be sent to a halfway house).
In the government's recently filed sentencing memorandum, they wrote, "Because the Government believed it required Waters' cooperation in order successfully to prosecute Solondz (who was scheduled to be returned from China in time for Waters' retrial), the Government had to offer Waters something less than six year's imprisonment." Without Waters' cooperation, it is unclear what Justin's fate might have been. In December 2011, Justin signed a non-cooperating plea agreement and was sentenced to 7 years in a federal prison. He is currently serving his time at FCI Loretto in Pennsylvania (see below).
Waters was seeking a recommendation from the court that she be sent directly to a halfway house to reduce the amount of separation from her daughter. The government argued against this in their filings, and the court instead recommended that Waters be sent to FCI Dublin, outside of Oakland, CA.
As is often the case in plea agreements such as hers, the extent of Waters' cooperation is unknown. What we do know is that her plea agreement specified that her cooperation could continue even after she has been sentenced – to not cooperate at any time would be a breach of the agreement.
We also know that the government filed at least one document under seal during the sentencing process. In a motion to seal the "Government's Filing Concerning Defendant's Sentencing" the government wrote, "This motion is made on the ground that disclosure of the information in that filing could result in a threat to the safety of a person or persons." These "person or persons" are, presumably, people who are cooperating with the government and informing on others. This could be Briana or any of the other cooperating Green Scare defendants – or it could be people who are as of right now unnamed.
As always, be safe! Don't talk to the cops! And support non-cooperating defendants!
http://www.ecoprisoners.org/news.htm#waterssent2012