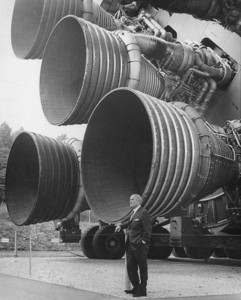 COMUNICATO DEI TRE PRIGIONIERI MEMBRI DI LOTTA RIVOLUZIONARIA SULL'USO DEL NOME DI LAMBROS FOUNDAS NELL'INCENDIO DELLA FACOLTA' DI GIURISPRUDENZA DI ATENE.

* actforfreedomnow.wordpress.com
# cenere
Marzo 2011
Lambros Foundas ha dato la sua vita combattendo tra le fila di Lotta Rivoluzionaria, un'organizzazione di guerriglia urbana che ha operato tra gli sfruttati e gli oppressi.
Ha dato la sua vita diffondendo un progetto politico che ha mirato al contrattacco proletario e popolare nelle condizioni del moderno totalitarismo, nel quale viviamo.
La nostra opinione come anche quella di Lambros Foundas e come membri di Lotta Rivoluzionaria è che la lotta armata è uno strumento essenziale della lotta di classe per rovesciare il capitalismo e che la rivoluzione sociale è piuttosto che un mezzo un'affermazione esistenziale dell'esperienza individualistica e insurrezionale di alcuni.
Questo dovrebbe essere compreso da tutti quelli che abusano del nostro compagno defunto in presunte azioni "rivoluzionarie" come l'incendio della facoltà di giurisprudenza ad Atene. Le azioni di Lotta Rivoluzionaria non hanno niente in comune con queste azioni e i motivi antisociali e individualisti che stanno dietro.
Sfortunatamente alcuni non hanno capito il nostro ultimo avvertimento di Dicembre quando dei pacchi bomba vennero inviati alle ambasciate a Roma dove un impiegato venne ferito, e noi sottolineammo di non attaccare cosiddetti "bersagli politici" usando il nome del nostro compagno defunto.
Sfortunatamente alcune persone ci costringono a ripeterci per preservare la memoria politica e l'onore del nostro compagno defunto. Speriamo che questa sia l'ultima volta che qualcuno usi in modo abusivo il nome di Lambros Foundas in azioni indegne, che non gli rendono onore e non connesse alle azioni del nostro compagno.
Inoltre dobbiamo specificare che quando le azioni sono state rivendicate dal "Commando Lambros Fountas" – un nome che è stato usato ripetutamente dopo la morte del compagno – perché esso dà al compagno il ruolo di chi agisce, visto che il suo nome è il nome del gruppo che agisce, ed è richiesto avere un collegamento circa le scelte di azioni e il linguaggio politico che le riguarda e un riscontro delle risorse usate.
Ciò è lo stesso quando un'azione in onore del compagno viene accompagnata dallo slogan "Onore a Lambros Foundas".
Ovviamente ogni compagno può rendergli onore nel rispetto delle scelte di lotta che lui ha fatto e delle caratteristiche politiche che noi crediamo siano ben conosciute.
I tre prigionieri membri di Lotta Rivoluzionaria
P. Roupa, K. Gournas, N. Maziotis
________________________________________
ANNOUNCEMENT OF THE THREE IMPRISONED MEMBERS OF THE REVOLUTIONARY STRUGGLE CONCERNING THE USE OF LAMBROS FOUNDAS IN THE ARSON OF THE LAW SCHOOL IN ATHENS.
* actforfreedomnow.wordpress.com
march 2011
Lambros Foundas gave his life fighting on the lines of the Revolutionary Struggle, an urban guerilla organization that operated alongside the exploited and oppressed.
He gave his life promoting a political project that aimed at the popular and proletarian counterattack on the conditions of modern totalitarianism, in which we live.
Our opinion as well as Lambros Foundas as members of the Revolutionary Struggle is that armed struggle is an essential tool of social-class struggle to overthrow capitalism and social revolution rather than a means to an existential affirmation of the individualistic insurrectionary experience of some.
This should be understood by all those who misuse the name of the our dead comrade in supposedly 1."revolutionary" actions such as the arson of the Law School in athens. The actions of the Revolutionary Struggle has nothing in common with such actions and the antisocial individualistic reasoning that is behind them.
2.and 3. Unfortunately some did not understand our warning last December when parcel bombs were sent to embassies in Rome where a low ranked embassy employee was injured, and where we stressed not to carry out such so-called "politically targeted" actions using the name of our dead comrade.
Unfortunately some people forced us to revert to preserve the political memory and honour of our dead comrade. We hope this is the last time some people use in such an abusive manner the name Lambros Foundas in unworthy actions and non related to the actions of our comrade which do not honour him.
Also we should note that when actions are taken as "Commando Lambros Fountas" – a name which has been used repeatedly after the death of the comrade – because it gives the comrade the role of who acts, since his name is the name of that group which acts, it is required to have a link concerning the choices of action and the political word surrounding them and a match of the resources used.
It is of course the same when an action in honor of the comrade accompanied by the slogan "honour to Lambros Foundas.
Obviously every comrade can honour him while respecting the choices of struggle he made and the political characteristics that we believe in are well known.
The three imprisoned members of Revolutionary Struggle
P.Roupa, K.Gournas, N.Maziotis
__________________________________
translated: by boubourAs actforfreedomnow!
http://culmine.noblogs.org/2011/04/06/en-lotta-rivoluzionaria-sulluso-del-nombre-di-lambros-foundas/