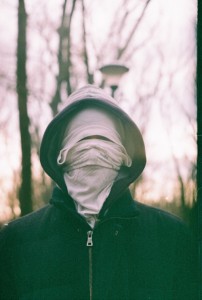 from vivalaanarquia, transl waronsociety:
In the midst of comments around the arson of two cars in Palermo on Tuesday May 22nd, we make it known that "los trapitos" or "cuida-coches" [these are names for poor people who offer to look after the cars of people who are, for example, dining in a restaurant – transl] had nothing to do with this since it was an action of "los quema-coches" [the car-burners] or "the heirs to the molotov" as the bourgeois press like to say in reference to "Friends of the Earth."
An automobile can be burned to erase fingerprints after an illegal action, the fire starting inside it; our fire started under the motor…
The Palermo bourgeois who accuse the "trapito," like the bourgeois of Caballito and Villa Urquiza, will soon have the actions of the lovers of freedom come for their trucks.
Friends of the Earth / Informal Anarchist Federation.

VIDEO (press)
Palermo, Argentina: Quema de autos burgueses / video
extraído de vivalaanarquia
En medio de comentarios acerca del incendio intencional de dos coches en Palermo el pasado martes 22 de mayo, hacemos saber que "los trapitos" o "cuida-coches" nada tienen que ver con este hecho ya que fue una acción de "los quema-coches" o "los herederos de molotov" como gusta decir la prensa burguesa al referirse a "Amigxs de la Tierra".
Un automóvil puede ser incediado para borrar huellas luego de acto ilícito originándose el fuego dentro del mismo, nuestro fuego se origina debajo del motor…
El burgués de Palermo que acusa al "trapito", como lxs burgueses de Caballito y Villa Urquiza ya vieron en sus camionetas las acciones de lxs amantes de la libertad.
Amigxs de la Tierra / Federación Anarquista Informal.
* * *
Palermo, Argentina: incendio di auto borghesi
In merito ad alcuni commenti sull'incendio intenzionale di 2 auto a Palermo, lo scorso martedì 22 maggio, facciamo sapere che "los trapitos" o "cuida-coches" (custodi abusivi) non hanno nulla a che vedere con questo fatto, perché è stata un'azione dei "los quema-coches" o "los herederos de molotov" (brucia-auto o ereditieri della molotov) come la stampa borghese ama definire noi "Amigxs de la Tierra".
Un'auto può esser incendiata per cancellare tracce dopo un atto illecito, ma in questo caso il fuoco inizia dall'interno. Il nostro fuoco, invece, ha preso avvio da sotto il motore…
Il borghese di Palermo che accusa il "trapito", come i borghesi di Caballito e Villa Urquiza hanno già visto nei loro suv le azioni degli amanti della libertà.
Amigxs de la Tierra / Federación Anarquista Informal
http://culmine.noblogs.org/2012/05/29/es-it-palermo-argentina-quema-de-autos-burgueses-video/#more-15662